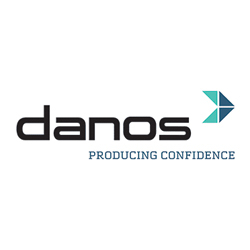 Pump Mechanic, oil and gas
Carlsbad, NM

PLEASE NOTE ....

You must have experience in troubleshooting and repairing centrifugal and positive displacement (SWD) pumps.

You must live within 45 miles of Carlsbad, NM. No housing will be provided.
*****************************************************

Team up with Danos, and be a part of one of the safest and best-performing companies in the business.

The Danos name means more than just outstanding performance for our customers. To our growing base of over 1,500 employees, it also means an opportunity to help keep production of energy moving.

Our company culture focuses on the values of integrity, improvement, service, respect and an uncompromising emphasis on safety in the workplace. And part of that is making sure every project goes as planned, every work environment meets the highest industry standards and enforcing a policy of fairness and overall diversity throughout our team.

We're always looking to add new, results-driven employees to our workforce. No matter your level of experience, no matter where you are, the right job could be waiting for you at Danos. In addition to stability and competitive wages, benefits of working with Danos also include sustainable health benefit packages, 401K company match and global opportunities. If you're ready to bring the dedication, we'll bring the training, resources and support for career success.

Benefits:
• Health insurance
• Dental insurance
• Vision insurance
• Retirement plan
• Paid time off


• Turbine pump: 3 years (Preferred)
• H-Pump, Centrifugal Pump, & Rod Pump: 1 year (Required)
• Duplex, Triplex, Quintaplex PD Pump: 3 years (Preferred)
• Viking Gear Pumps: 3 years (Preferred)
• 1 or more years of engine and pump repair experience is preferred, with a responsible attitude for personal safety and the safety of co-workers, contractors and the public.
• Experience in the following: H-Pumps, Centrifugal Pumps, Rod Pumps, etc.
• Troubleshoot pump issues, identify and repair pump packing leaks.
• Knowledge of pump alignment.
• Experience in troubleshooting and repairing centrifugal and positive displacement (SWD) pumps.
• Ability to troubleshoot pump problems and perform root cause failure analysis.
• Strong initiative and self-starter
• Ability to keep neat and accurate records
• Multi-task orientation with skills related to work prioritization
• Excellent Interpersonal Communications skills in a team environment
• Ability to implement cost effective solutions
• Technical Skills related to math and analytical thinking
• Demonstrated strong commitment to safety to include personal safety, co-workers, contractors and the public.
• 3+ years Oil & Gas Pump Mechanic experience preferred
• Working knowledge of oil and gas production operations preferred, but will train acceptable candidate
• Ability to work effectively in a team environment as well as by self without direct supervision
• Candidate must within a 45-mile radius of the job site
• At least High School Grad or GED. Some college or technical training preferred
• Valid Driver's License with an excellent driving record
Operation, surveillance, and troubleshooting of Natural Gas Engines and Pumps. This includes validating and inputting production and injection data, performing preventative/predictive maintenance, reactive maintenance, major and minor repairs on equipment, reporting spills and leaks. Work with the Production Coordinators, Rotating Equipment Specialist and Engineering to identify efficiency opportunities. Will coordinate the field execution of Capital/Expense Projects. Candidates must be able to relieve other Equipment Techs, respond to callouts and work assigned weekends.


14438